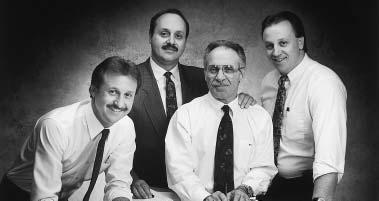 INTEGRITY AND SERVICE
When Interstate Mechanical Insulation Co. Inc. was started in 1976, it was important to the growth of the company that we immediately establish our position in the mechanical insulation and pipe covering industry with something other than the low bid. We continue to recognize that being responsive to changing job conditions and customer requests with a responsible attitude toward a common goal and project completion is our main priority. Our continued growth throughout the years with our most valued customers is testament to our competitive pricing structure.
An unblemished record of accomplishments, working closely with state health and environmental protection agencies to clean up and remove asbestos in our abatement work, along with our lead redemption and mold remediation work has given our firm the reputation it needs to take on large and difficult assignments in these projects. The job carries with it a special responsibility to not only leave the project in better condition than what existed before, but to carry out the work in a way that will cause customers the least inconvenience or disruption to their normal routine. We are proud to present these qualities and credentials to our most valued customers.
In the last few years, we have added firestopping and energy management to our list of services offered to our valued customers and have completed our assignments for national accreditation and certification. We use state of the art computer programs for the necessary record keeping in these sensitive areas.
We earn our reputation again and again with every job we do. And our work is not complete until you have that extra value, confident that you have selected a contractor with INTEGRITY and SERVICE.
RESPECTFULLY,

Pat Corrado
Founder and CEO
A Family Enterprise