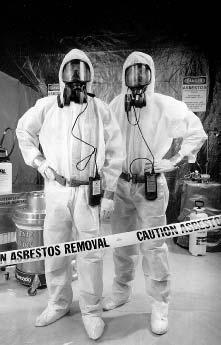 ENVIRONMENTAL CONTROL
Asbestos Removal
Lead Removal
Mold Remediation
Enhancing the environment within a school, office building, hospital or a commercial building requires more than patience and skill. It requires the ability to do the job right, and the reputation for working within the rules to serve the customers, and Interstate Asbestos Removal Co. Inc. has established a position of leadership within the industry for these reasons and more.
Whether your own project affects medical patients, school students, or daily office personnel who use public buildings on a daily basis, you want to have confidence that the people you choose to do your asbestos abatement, lead removal or mold remediation can really take care of your problem --- carefully and completely. Abatement work is accomplished under strict guidelines and regulations. We do all we can to save our customers time and expense while staying within the parameters of the law. No two jobs are alike. Knowing the best way to remove the dangerous conditions that exist while posing no risk to current tenants, requires a thorough understanding of your building and its particular requirements. Our vast experience in this complicated industry has earned our firm the excellent reputation that it now enjoys.
We can also assist you in hazard assessment, cost estimates, the petitioning of various regulatory agencies, and if needed other chores related to minimizing your paperwork and securing the proper permits required . We are committed to your peace of mind in every way from start to finish on your project. After all, our reputation depends on your complete satisfaction.